Shelburne Real Estate – Homes For Sale

Sorry we are experiencing system issues. Please try again.

INFORMATION ON SHELBURNE REAL ESTATE – HOMES FOR SALE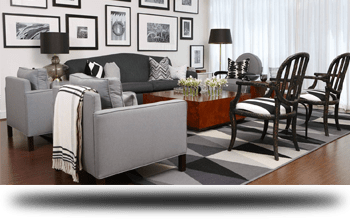 About Shelburne Real Estate
When you are buying or selling a property, you are always going to need to benefit from having as much information as possible about the property markets at the time. Looking at somewhere like the local town of Shelburne, it is a good idea to get as close as you can to what is going on in the markets there. In this post, we are going to take a deep dive into the Shelburne real estate markets, by taking a close look at what has happened to it in the past, looking at its current trends and state of affairs, and making a couple of salient predictions for the future too. Let's take a look and see where things stand.
First of all, we'll take a look at some of the most important trends that have occurred over the past few years in Shelburne. This can often give us an important set of insights into why the market is where it currently is, as well as what we might be able to expect in the future too, and sometimes it can throw up ideas about, for instance, which type of property is worth buying or selling right now.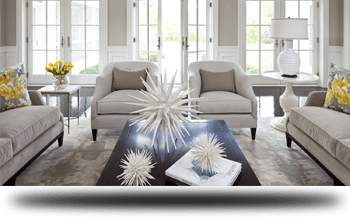 The Shelburne Real Estate Market
In particular, let's look at the trends of the past three years. If we are looking at the average price for properties of all kinds in that time, we can see a clear, healthy upward trend, though with some of the usual downturns that you can expect at such a volatile time in history as this. Back in December of 2017, the average price for properties of all kinds in Shelburne was $175 per square foot. This then rose until around June of the following year – 2018 – at which time that price per square foot was levelling out at around $196.
After that, we began to see a decline of sorts, though in fact not a huge one, and all that happened was the gains of the past months cancelled themselves out again. By August of 2018, the price had gone down to $176 or so, so about where we were in December of the previous year. This is very much a part of the normal ups and downs of the real estate market, and in this Shelburne is no different to anywhere else. But there did come a more significant rise after that, with house prices shooting up consistently until January of 2019, at which point that average price per square foot became around $213, a significant increase on the previous year.
Shelburne Homes for Sale – History
Of course, when these highs are reached, it is never that long until it starts to move in the other direction again, and that happened as soon as March, at which point we started to see a fall that continued all the way through to June of 2019, when the average cost became $177 per square foot. There was then a modest increase with it hitting the $200 mark around October 2019, which turned out to be only the start of a meteoric rise that lasted through to January of this year, 2020. By January 17th, $334 per square foot was the average cost of a home in Shelburne – a significant increase indeed in just a few months, and higher than anything in the past few years.
Shelburne Real Estate for Sale Continued…

There was then a subsequent dip as the market balanced out again, but only by about half of how much that rise had initially been. In other words, by May 2020 the average per square foot cost was down to $248-$250, so still not as low as the price of October last year. With another increase through to August of this year, followed by a dip and a slight rise again, we are now in a similar place to where we were in April – as we are about to see in some more detail.

So how are things currently looking for the real estate market in Shelburne? At the time of writing in December 2020, if you want to buy a property in Shelburne you are currently going to be looking at an average per square foot cost of around $259. This is around $40 less than the cost of the same time last year, though up on the 3-year trend on the whole.

In terms of the median price of a house, that means that you are currently looking at around $688k for a home in Shelburne, whereas it was more like $484k around three years ago. As you can see, that is a fairly healthy rise, and some would say it is currently more of a seller's market compared to 2017. For a condo townhouse specifically, the current median price is around $473k, which has sustained pretty much flat for the past few years.

The Future of Shelburne Real Estate

Another interesting way to look at all this is to note the for sale inventory, or in other words the number of homes on the market in Shelburne during a period of time. For all home types, over the past three years this figure has risen and fallen dramatically, but it is currently around 16 a week. That is about what it was in June, although there was a rise in the middle of the year in between then and now.

All in all, it is a good time to be looking at property in Shelburne, whether you are thinking of buying or selling a property.

So how about the future? We can expect house prices to rise as standard, and hopefully next year won't be as volatile as this year, meaning that we might even expect some further normalisation to come. In other words, it is probably a good time to be thinking about property in Shelburne right now, with the virus turning on its heels and the election in the US over – and as long as you have the right realtor on your side, you should be able to make it work out for you.