Mono Real Estate – Homes For Sale

Sorry we are experiencing system issues. Please try again.

INFORMATION ON MONO REAL ESTATE – HOMES FOR SALE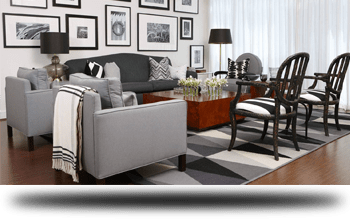 About Mono Real Estate
Mono Ontario, is a beautiful, simple town in Dufferin County, only 85km from the international city of Toronto. The town of Mono has a small population of 8,609 residents, and comprises a close-knit rural community that is highly attractive to buyers who want to escape city life. In addition, Mono is a highly sought after town for families of all backgrounds who enjoy the great outdoors, being part of a close community and upholding family values. Let's take a look at the real estate market in Mono, Ontario.
Mono is the fastest growing real estate market in Greater Toronto, proving just how popular this humble town is becoming for buyers who are moving in from all over the country. Since 2016, Mono Ontario's housing prices have fluctuated dramatically, and is continuing to prove itself relatively volatile in comparison to nearby towns.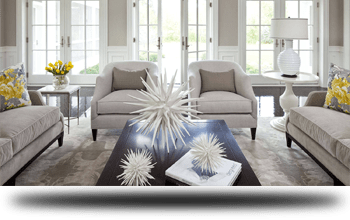 The Mono Real Estate Market
Since 2016, the average sold price of a house in Mono has also increased. While the average price of a house sold was around $700,000 in 2016, it is now sitting at approximately £1.2 million. This dramatic increase in housing prices highlights the investments being made in the area.
Mono's real estate has, understandably, been unpredictable during 2020. All over the world, the COVID-19 pandemic has sent housing prices crashing down and careering upwards in bizarre volatility levels all around the world. Mono has been no different; the number of houses sold has increased as the year has gone on, almost tripling in its monthly averages between January and November 2020.
Mono Homes for Sale – History
The real estate in Mono hit a low point in May 2020, with only ten homes sold in that month – however, the huge surge in the latter half of the year saw a high point of forty-four homes sold in November 2020. These staggeringly different figures are empirical proof that the COVID-19 pandemic's effect on the economy and real estate markets have not left any stone unturned – even in a rural Canadian town.
Mono Real Estate for Sale Continued…

Of course, the above figures are accurate to rural Mono, where the real estate primarily consists of detached homes with land attached to them. So how does rural Mono compare to the town's more densely populated areas?

While the town of Mono follows largely similar patterns to its more rural areas, the numbers are more extreme, as are the fluctuations. For example, in November 2021, the average house price in rural Mono dropped by around $28,000 – but in central Mono, the average price dropped by over $100,000. This is normal for more densely populated areas of any town; the demand is higher, turnover faster, and therefore fluctuations, particularly in an economically uncertain time, are likely to be more dramatic too.

What will 2021 bring for the Mono real estate market? While there is no crystal ball telling us the exact answer to that question, real estate experts are predicting a sharp decline in housing prices as the new year rolls around. This is due to the wider economic fallouts of the COVID-19 pandemic beginning to take full effect after almost a year of unemployment, shutdowns, business collapse and social upheaval.

This means that 2021 is likely to be a buyer's market. A sharp decline in house prices across Mono will mean buyers will likely seize the opportunity to buy a beautiful, highly sought after Mono home for far less than they might have in 2020. Sellers, on the other hand, will struggle to sell, and some may even make a loss on their home if they have to sell fast.

What does Mono, Ontario have to offer? Here are some reasons the real estate market in Mono has been on the rise in the past four years.

The Future of the Market

Just an hour's drive from the city center of stunning Toronto, this is one of the prime reasons that Mono has become such a competitive spot for real estate. Mono is the perfect location for a family who still have ties to the city, such as businesses, family or study, but are searching for the simple life. With a scenic drive past stunning green hills as you journey into the city by car, Mono's proximity and accessibility to Toronto can't be beaten.

This is also ideal not just for those who still work in the city, but for retirees or rural workers who don't want to be totally cut off from travel opportunities and city life. Mono truly is the best of both worlds.

Mono prides itself on the 'Three E's': Environment, Economy and Equity. This small but powerful town has consistently been invested in fair opportunities for land owners, farmers, real estate investors, businesses and educational institutions who are all vying for their place in this special town. This is one of the reasons many people decide to move to Mono; it is a town invested in the wellbeing of its constituents.

With more and more new homes being built at a high standard around Mono, it is no surprise that young families are moving in fast. Stunning detached homes with a rustic feel are being built by investors that are attracting wealthy young professionals from around Canada, particularly from the city of Toronto.

Mono has so much to offer; between tourist opportunities, hotels, bars, restaurants and stunning landscapes, there is no question as to why the real estate market is booming in this area. With gorgeous nature surrounding newly built rural homes fit for families searching for the simple life, it's clear that Mono's real estate market will continue to boom, despite the economic ramifications of COVID-19.

If you are looking to escape the bustling city of Toronto and live in a small community with a lot to offer, why not take a look at Mono, Ontario real estate today?