Mulmur Real Estate – Homes For Sale

Sorry we are experiencing system issues. Please try again.

INFORMATION ON MULMUR REAL ESTATE – HOMES FOR SALE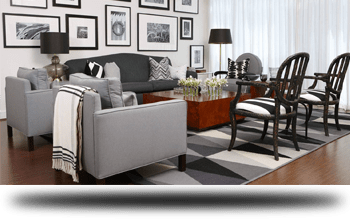 About Mulmur Real Estate
The beautiful rural town of Mulmur Ontario, is home to just under 4,000 residents. This small population indicates a close community of people who live quietly in this scenic town which is located near to Canada's east coast. The real estate in Mulmur Ontario is seeing an interesting turn in 2020; read on to find out the statistics for Mulmur real estate, and what you can expect from buying property in Mulmur.
According to real estate data collected over the past twelve months, housing prices in Mulmur Ontario have fluctuated hugely throughout 2019 and 2020. Real estate figures all over the world have been skewed greatly by the ensuing coronavirus pandemic that has turned global economics into a highly volatile thing; Mulmur, it seems, is no exception. Rural Mulmur real estate, by the end of 2019, was selling at a median price of $665,000. Twelve months later, the median price has increased by over $200,000 – a staggering increase for just a twelve month period.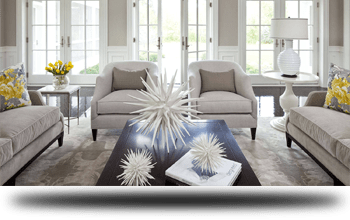 The Mulmur Real Estate Market
These price increases have not occurred steadily, however. Data shows that during the height of the COVID-19 pandemic in May 2020, the median sold price in rural Mulmur was at just $418,000 – that's a whopping $470,000 lower than the median price just six months later. This drop in house prices reflects the effects that the pandemic has had on Mulmur's real estate market. When you look at Mulmur Ontario house prices in general over the past year, however, you will see that they have been increasing overall.
This quarter, there has been an uptick of 4.9% in housing prices in Mulmur, although in the past month the house prices have dropped by 1.7%. This drop could be the beginning of a 2021 downtick in housing prices overall, or could be attributed to the holiday season being a less popular time for families to buy property. Overall, as the quarterly figures show, it is clear that Mulmur real estate is on a steady incline – despite the fact that the yearly figure indicates a 37% average decrease in price, due to the significant dip in May and June due to the coronavirus crisis.
Mulmur Homes for Sale – History
What kind of homes are for sale in Mulmur? The truth is, most homes that are being sold for the highest prices are rural homes, detached, and laden with beautiful land. The homes here are a mixture of detached farmhouses, newer suburban homes and larger, old-fashioned detached homes. There is plenty of variety, although for potential buyers, it appears that it is slim pickings; with an average of just 32 days on the market, these homes sell fast.
Mulmur Real Estate for Sale Continued…

Like many of the nearby towns, Mulmur is full of empty land plots that are waiting to be bought and built on by smart property investors who see the potential in this very small town. These small and large plots are perfect for an investor looking to create a beautiful rural residential property in the growing town of Mulmur. While Mulmur real estate is on the rise, this is the ideal opportunity for property investors to expand this town and make a difference to the Mulmur real estate market.

Projected data clearly shows that Mulmur, much like other towns and cities on Canada's east coast, will take a downturn in real estate value in 2021. These predictions come in light of the coronavirus' economic fallout which is expected to be felt in full force when 2021 comes around. While Mulmur will continue to develop in its real estate market diversity and investments, 2021 will be a buyer's market; house prices are projected to drop by as much as 20%, causing issues for sellers who wish to upsell their home from the original buying price.

What is the attraction to Mulmur Ontario? It seems that this tiny town has a magnetic power that is causing investors to take interest in the real estate there. Let's take a look at some of the top reasons to invest in real estate in Mulmur.

The Future of Real Estate Market

Not only is Mulmur a popular place to live for the small number of people who reside there, but it is also a perfect place for touristic opportunities. During the winter, Mulmur is reliably covered in a thick blanket of snow, and with plenty of ski lodges and resorts in the nearby rural area, this is bound to attract tourists – if the facilities existed, that is. During the summer, visitors from Toronto, as well as international travellers looking for a taste of rural Canadian charm, could visit Mulmur for a country break in order to hike, take in the scenery and relax.

Don't underestimate small town charm. For investors, tiny towns are perfect opportunities to expand. Although you will need to do this with sensitivity towards the communities, who can understandably be protective of the heritage and values of a small town, expansion increases tax income for the town, as well as providing more resources, local businesses and generally improving the quality of life in a small town.

This area of Ontario is in close proximity to Toronto city, comprising an 80 minute drive into the city center. This is an achievable commute for young couples or individuals who wish to continue working in the city while living the simple life surrounded by fields and beautiful nature. If you are searching for the best of both worlds, this is it.

If you are searching for a small town with plenty of investment opportunities, Mulmur ticks every box. Its proximity to larger cities like Toronto puts this small town on the map. Despite the coronavirus pandemic's economic effects, the real estate market in Mulmur is seeing a steady increase in value, making this small town a potential investment goldmine for savvy property developers in Ontario, CA.