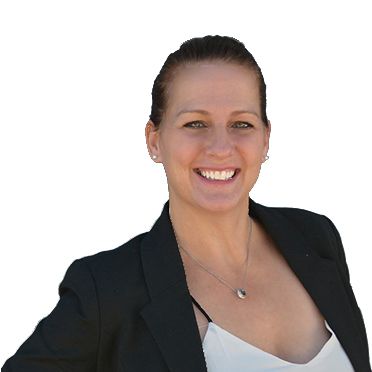 Question: How can an Orangeville divorce real estate agent help?
Answer: An Orangeville divorce real estate agent can provide guidance on property division, valuation, and navigating the complexities of real estate transactions during divorce proceedings.
How an Orangeville Divorce Real Estate Agent Can Help You During a Difficult Time
Hiring a divorce real estate agent in Orangeville, Ontario to help you sell your house, or buying one to help you find the perfect new home for your family can be an expensive process. However, it is worth noting that choosing the right realtor, especially if you are selling your house during a divorce, may also impact how much money you will receive for your property. The more informed you are about the differences in selling with and without a realtor, the better able you will be to make sound financial choices as well as protecting yourself from future legal difficulties down the road.
Typically during any type of sale involving two separate entities – that is to say both homeowners have their own agency agreement – then there are certain rules that must be followed when it comes to determining the commission. These rules are in place to avoid disputes between the two parties, and they relate directly to state laws. In some states a percentage of the final sale price is shared between both realtors who worked on the transaction, while in others a flat fee is paid out.
Regardless of which procedures you chose for determining your commission, there is no forgetting that a realtor works on behalf of their client alone – even if it means you never sell your house at all. It might be more beneficial for one party or another if an agreement can be made with one real estate agent representing each homeowner during the transaction; however this isn't always possible due to personal reasons such as past relationships. When two agents are involved in the sale, both agents will have to follow the rules surrounding real estate commissions according to their state. This means that if you choose to work with one realtor who represents both parties for instance, he or she must ensure that the agreement is fair and balanced so as not to infringe upon your rights during the transaction.
It may be difficult dealing with two separate agencies when selling your home; however hiring a single agent can benefit you in more ways than one. With an agent working on behalf of only one homeowner, there is no confusion when it comes to who is representing whom – thus eliminating any potential disagreements or misunderstandings between each party down the road. Most importantly, unlike when there are multiple realtors working on a sale, only one commission is paid to the seller's agent. Not only will this save you money in the long run, but it also ensures that any agreement you make with your real estate agent remains fair and impartial; protecting both parties equally and eliminating all chances of legal issues after the fact.
There are many reasons homeowners decide to sell their property without hiring an agent. This could be a mistaken decision if there are certain complications arising from legal disputes or arguments between those involved in the sale. Without an agent representing each party as such, any disagreements or misunderstandings will remain unresolved during the transaction because no one person has been assigned as an impartial mediator between both parties involved.
If conflict occurs, a divorce real estate agent may be able to help diffuse the situation by acting as a mediator and assuring both parties that everything will work out for the best. However if you decide to sell without an agent, this simply won't be possible because no one person can ensure that all of your needs are met as well as your rights protected throughout the transaction. Choosing not to have an impartial realtor on either side during the process could leave problematic loopholes open for those involved down the road.
When it comes time to sell your home during a divorce, hiring a realtor is considered a necessity in most provinces where a number of factors must be taken into consideration when it comes to the proceeds from the sale. In order for this process to run smoothly, homeowners have to follow certain laws and rules that protect both parties equally involved in the transaction.
Regardless of which procedures you chose for determining your commission, there is no forgetting that a realtor works on behalf of their client alone – even if it means you never sell your house at all. According to the laws and regulations of your state, if a realtor cannot reach an agreement with another agent on your behalf during a transaction, they may refuse to continue their work. This is because saying "yes" would break the rules which protect both parties equally – thus making it impossible for them to guarantee that all of your rights are met and you receive every benefit owed to you as required by law.
Avoiding legal problems later on is important when selling any Orangeville, Ontario property no matter what the circumstances surrounding the sale may be; however this can become infinitely more complicated when dealing with multiple realtors representing two or more separate individuals involved in the sale. With one impartial realtor working on your side, there will never be any doubt about what is being said – something that can't be promised when you decide to sell without an agent.