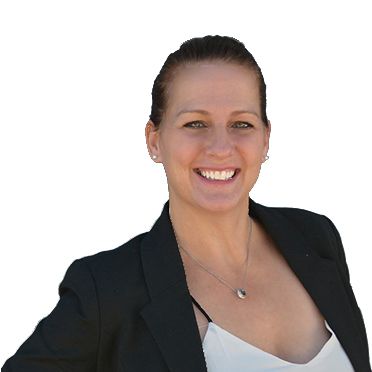 How to Choose a Community for Your Family in Orangeville – Picking the Best Area
How to choose a community in Orangeville, Ontario for your family. So, you're looking for a real estate investment? Or maybe your family is growing and it's time for a little more space. Either way real estate can be a hefty investment so choosing the right community is important.
Community is one of the most important ones because it will impact your family. Location is often an easy choice but one that should not be made lightly. You want something that fits within your budget and still provides the best return on your real estate investment. A great place to start is by looking at what's happening in the area such as new developments or old industry coming back to life. These things will often increase the value of real estate in the area.
Every real estate investment is important but choosing one for your family is even more so. Talk to real estate agents and ask about new developments on the market or upcoming changes in legislation on real estate investing.
The real estate market in Ontario is constantly changing. It can be difficult to know what you're looking for, or how to narrow down your search, especially if this is the first time you've bought a home. Narrowing down your community choices can help make the process easier. Here are some ideas on where to start!
Your family lifestyle
You want to find a community that fits your family dynamic best so that everyone feels at home. Once you know what you're looking for, whether it's active, quiet, urban or rural, it will be much easier to find an area that interests you.
The real estate market
It's important to review the real estate market in the area you're interested in so that you can determine what type of property will fit into your budget. You'll also want to take into consideration how close it is to amenities like grocery stores and schools, as well as how close it is to family members who are already living there.
Getting around
A community usually becomes more attractive if it has quick access to highways or public transportation, especially for those with families who commute. It's also helpful if there are places to walk or bike within the community itself.
Your price range
Look at housing styles that appeal most to your lifestyle, then narrow down neighbourhoods within your price range. Remember, real estate value changes over time, so keep an eye on the market to stay updated on real estate prices in your area.
Your energy usage
If you're looking for areas with low real estate prices, consider choosing a community that has more sustainable or green living initiatives in place, like public transportation or homes that have composting units.
I am often asked by clients, friends and family what they should look for in a community when buying real estate. While real estate is all about location, location, location real estate agents also know that ultimately, it's about feeling comfortable.
Size does matter! Big or small?
When you're buying real estate one of the most important things to take into consideration is how much space you will need. Do your homework and find out if there's an ageing population or children in the area where you want to buy real estate and plan accordingly. It may surprise you just how quickly real estate can become too small while waiting to change your mind before selling real estate can become very expensive.
About 40 percent of Canadian households are composed of one or two people. If you are planning on being part of that statistic not only should you have an idea how much space you will need but where in your community this space will be found. For instance, while some homes boast huge open concept living areas others might be better suited to smaller quarters due to their location e.g., right next to a place of worship or school etcetera.
The more people on your block, the merrier
Although you may not want to share a house with your neighbours if you choose a community where everyone knows everyone you are sure to make life-long friends and have someone always looking out for your best interests.
Sidewalks are a must for families who choose to commute by foot, good sidewalks mean a safe place for children to play. If you have no intention of using public transit or owning a car then sidewalks become even more important as they provide instant access to shopping centers, green spaces, and other amenities within walking distance.
If you do not have a car, great public transit is necessary. While many communities pride themselves on being green and having access to eco-friendly green space for walking and biking, if you plan to commute by bus or subway in the city's transit system it doesn't hurt to make sure your community will be accessible without wheels.
One's neighbours are like oneself. Everyone has different tastes but when choosing where to live it is definitely nice to find people who share similar values and overall life goals.
A good realtor will be able to tell you if their community in Orangeville, Ontario has the features you're looking for. Whether it's a nearby school, green space or friends that matter most, rest assured that your new neighbourhood is just around the corner.