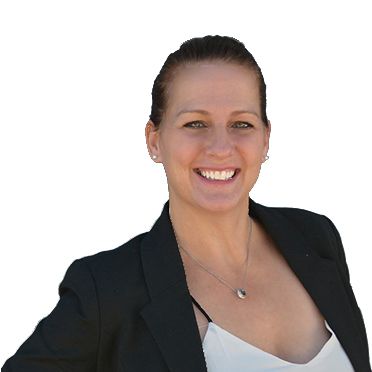 Click to find realtors in Mansfield.
Related Article: Realtor Reviews Mansfield, Why Real Estate Agent Reviews Matter
Related Article: Mansfield Realty – Moving Tips
How to Choose One of The Best Real Estate Agents in Mansfield, What to Look For
The Best Real Estate Agents in Mansfield – Once you have decided that the time is right for you to buy a property, you will want to choose between a variety of real estate agents in Mansfield. More so in recent years, the question comes up: why should I use a real estate agent at all? With the surge in for sale by owner (FSBO) websites and the explosion of websites geared to helping buyers find the properties and research neighbourhoods, some people consider doing the job themselves. The fact remains that you might find your ideal home on the internet but it is still essential to have an advocate who will help you with every step, from screening potential properties to negotiating the best possible deal for you and handling the dozens of complicated transnational details. The great news is that Buyer Representatives are compensated by the seller, so using a Realtor does not require the Buyer to pay any out of pocket fees. I will put all of my time and effort into helping you reach your real estate goals and I do not get paid until you are happily moved into your new home!
BENEFITS OF HAVING A REAL ESTATE PROFESSIONAL GUIDE YOU THROUGH THE PROCESS
The best real estate agents in Mansfield have access to the Broker's version of the Multiple Listing Service (realtor.ca) which receives immediate updates and contains more detailed information, while the public version has a delay in updates and contains less information for the area.
The BUYERS agent is looking out for

you

, they will not negotiate diligently on your behalf to obtain the best possible purchase price for your new home.
Having a relevant consult on the current market value in the area means you will not overpay for the purchase of a home without knowing you're doing so, also you might not lose out on your dream home by a few thousand dollars in multiple offers situations.
A realtor's trained eye and expertise can assist you in detecting serious problems with the home, including structural damage that may not be visible to the untrained eye. A Home Inspection is always recommended to be an included clause in the Offer to Purchase.
Complex clauses in the Offer to Purchase (drafted by the Seller's advocate, not yours) may put you at a disadvantage in terms of payment arrangements and conditions. Your realtor will be working for you to obtain the best terms in every circumstance for you!
Once the deal is done, your Realtor will take care of all the closing arrangements.
A realtor is not a salesperson, they're more of a matchmaker.
JENNIFER MORTON
Buying a home is a big step, both financially and emotionally. My clients are all happy to have had an experienced real estate agent on their side. I have helped many people buy their homes, and experience pays off.
Things to keep in mind when choosing your Real Estate Agent:
Go local – look for Realtors in the area you want to live in. Real estate agents in Mansfield should work in the area you want – how else would an agent know the local market, what it is doing and what private opportunities might be available?
Check an agent's track record of success over the years – a good Realtor should know their statistics. Ask to see their client testimonials and search the content of their website which should give you a good idea of how the Realtor works for and with their clients.
Choose an agent who often handles homes in your price range, and ideally any price range.
Call one of the realtors on your shortlist and speak to them. If you enjoy the contact, then arrange to meet them in person to determine if they are the right fit for your unique needs and lifestyle. After the meeting consider whether they seemed trustworthy and realistic when discussing your home purchase. A motivated commitment to you is all you should expect but don't forget knowledgeable.
Choose a local agent who listens to what you want and who takes the time to explain things that are not clear to you. There are no bad questions!
Ask what makes your Realtor's service special and what distinguishes them from other agents out there.
Choose real estate agents who are available on your time schedule. If you are only available to look at homes on Sunday and your agent does not work on weekends, then find an agent who can accommodate you. Ask what provisions are in place for when your realtor is not available.
Make your experience a one-stop-shop! Your agent should be able to assist you with other necessary real estate services, such as arranging a home inspection, recommending a reputable mortgage broker and finding a local real estate lawyer. All this when your homes for sale.