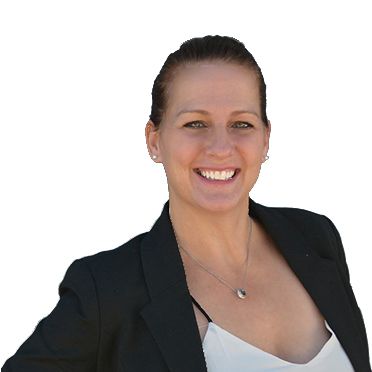 Click here to see our value of home calculator
Related Article: Free Home Value Estimator Canada
Related Article: How Do I Check How Much My House is Worth
Free home value estimator Canada – How to stage your home on a budget
Value of home calculator. If you're looking to sell your home, staging it can be a great way to make it look more appealing to buyers. However, costly professional staging services aren't always necessary – here are some tips for staging your home on a budget. By following these simple steps, you can make your home look its best and potentially speed up the sale process.
Clean your home from top to bottom
Spring is a great time to deep clean your home from top to bottom. Start by dusting ceiling fans and light fixtures, then move on to washing windows and mirrors. Don't forget to vacuum and shampoo carpets, and mop all hard floors. In the kitchen, be sure to clean the oven, refrigerator, and dishwasher. Don't forget to empty out all the cabinets and drawers, and wipe down the inside and outside of each one. The same goes for the bathroom – scrub the tub, toilet, and sink, and be sure to wipe down all surfaces. By taking the time to give your home a thorough cleaning, you'll enjoy a fresh start to the new season!
Declutter your belongings and get rid of anything you don't need
Most of us have way more stuff than we need. Clothes we never wear, books we've already read, holiday decorations that only come out once a year… the list goes on. Not only does all this clutter take up valuable space in our homes, but it can also be really overwhelming. That's why it's important to declutter on a regular basis and get rid of anything you don't need. It may seem like a daunting task, but once you get started you'll be surprised at how good it feels to let go of things you no longer use or need. So go through your belongings and ask yourself if each item brings you joy or serves a purpose. If not, get rid of it! You'll be glad you did.
Rearrange furniture to create a more open and spacious feel
Feeling cramped and cluttered in your own home is never fun. If your rooms are looking a little too cozy for comfort, it might be time to try rearranging your furniture. By creating a more open layout, you can give your home an airy and spacious feel. Start by removing any unnecessary pieces of furniture, then try rearranging what's left in a way that feels natural and uncluttered. If you're not sure where to start, there are plenty of online tutorials and furniture placement guides that can help. With a little effort, you can transform your home into a relaxing oasis that feels infinitely more spacious.
Add some new accessories, such as plants, art, or rugs
Accessorizing your home is a great way to add your own personal touch and make it feel like your own. If you're looking for some ideas, why not try adding some new plants? They can help to purify the air and inject some life into any room. Or how about some new art? A few well-chosen pieces can really make a space feel complete. And don't forget about rugs! They can add color, pattern, and texture, and they're also great for protecting your floors. So if you're looking for ways to refresh your home, consider adding some new accessories. You might be surprised at how big of a difference they can make.
Make sure everything is tidy and in its place
One of the best ways to stay organized is to make sure everything has a home. That way, when it's time to put things away, you know exactly where they go. This can be especially helpful in small spaces, where there's limited room for storage. To get started, take a look around your home and identify any areas that could use a little bit of TLC. Maybe there's a cluttered corner in your living room, or a crammed coat closet. Once you've pinpointed the problem areas, make a plan for how to tackle them. If you're short on storage, consider investing in some bins or baskets. And don't forget about using vertical space! Shelves and hooks can be a great way to maximize space and keep things tidy. With a little bit of effort, you can transform your home into a place of peace and order.
Spend a little money on fresh flowers or candles to make your home smell nice
Value of home calculator. A little bit of effort can go a long way when it comes to making your home smell nice. Something as simple as buying fresh flowers or lighting a scented candle can make a big difference. Not only will your home smell pleasant, but you'll also feel better when you walk in the door. Flowers provide a touch of nature and can brighten any room, while candles add ambiance and can make any space feel more inviting. Best of all, these simple tricks won't break the bank. So if you're looking for an easy way to improve your home's scent, try spending a little money on fresh flowers or candles. You'll be glad you did.
These tips should help you create a more relaxing and inviting space in your home. A clean and organized environment can have a positive impact on your mood and make it easier to relax after a long day. Take some time to declutter your belongings, rearrange furniture, and add some new accessories. And don't forget to spend a little money on fresh flowers or candles to make your home smell nice.