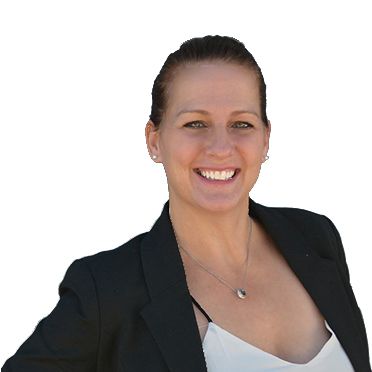 Go here to find real estate in Orangeville
Related Article: Find a Home in Orangeville – What to Look For
Orangeville Real Estate, Things to Consider
Orangeville Homes for Sale – If you are eager to relocate to Orangeville or you are simply looking to upgrade your current Orangeville pad, you need to consider a number of things. The home that you buy needs to be fit for its purpose. For some people, this means the forever home that they see themselves spending the rest of their days in. For others, it's the next step up the property ladder that will be a fixer-upper to help fund their next home purchase.
Orangeville is a great small town in the heart of Ontario and makes a wonderful place to live for young professionals, families, and retirees alike. It was only in 2015 that the Canadian Institute of Planners mentioned Orangeville on its list of Great Places in Canada list. If you fancy making the move to Orangeville, check out these things to consider.
Go Well Established
Like any region in Canada, Orangeville has its high-end areas and its less desirable ones. When looking at Orangeville homes for sale, always go for those well-established areas, especially if you are new to the area. You might be tempted to look somewhere up and coming, but this may be nothing more than a euphemism for an area with a crime issue. Instead, opt for an area where the local school is Westside Secondary or Robert F. Hall Catholic Secondary. These schools have great reputations and will be in areas that are highly sought after.
Opt for areas with great transport links. While you might not want to be living directly on Broadway and First Street, make sure that you can get to the center of town easily. There's nothing worse than having to catch three buses and it taking an hour to travel two miles. Instead, looks for a home downtown with great links to the center.
And never forget that word-of-mouth recommendations can be the gold standard in helping you to decide where to live. Knock on doors and get a feel for the community vibe.
Fixer Upper Options
If you are looking to outperform the market, check out those Orangeville homes for sale that require a scheme of works doing to them. Renovations can be costly, but factor this in with the low purchase price of a fixer-upper and you could be onto a profitable purchase. The more rural areas of Orangeville have some great fixer-uppers that regularly come onto the market.
When considering a fixer-upper, you need to do your sums. With Orangeville being a town of under thirty thousand people, you will need to market any home to a distinct niche. Check out the sort of interiors that are already present in the most sought-after Orangeville homes for sale. Scour online listings, real estate agents listings, and local interior shops. This can give you a real clue into the tastes of the inhabitants.
When thinking of a fixer-upper, you must do your sums. You need the purchase price and renovation costs to be below your list price when re-selling. Flipping a property quickly can be a great way to build up funds for a deposit on the home you actually want to settle in. Think about new kitchens, new bathrooms, decor, and extending if you have the money. Adding square footage to a dwelling can be a great way to add value.
Never be tempted to think with your head if you are looking to sell on the property as soon as you have renovated it. While you may love the idea of a geometric mid-century-inspired wallpapered feature wall, your potential buyers may be put off by this much personalization. Go simple, plain, and never overspend. Stick to a budget to ensure the maximum return on your investment.
Lifestyle
If you are purchasing a home to live in and you want to put down roots in Ontario, think about checking out those Orangeville homes for sale that will give you the opportunity to make your mark on a pad but without needing a full-on complete makeover. Often homes are listed that have all the space you could wish for but they have old school 1960s carpets and garish wallpaper. This could be a great way to secure a bargain as many people are afraid of stripping wallpaper and whipping up some white paint to create a blank canvas.
Consider your lifestyle and what you want from a home. There are plenty of Orangeville homes for sale that have large kitchen diners. These open-plan living spaces can go on to become the real heart of your home. This could be where you watch the kids do their homework, catch up over coffee with your new neighbors, and have date nights with your partner. If you want plenty of space, check out the more rural areas of Orangeville where you get a lot more bricks and mortar for your buck. Alternatively, if you are after somewhere with a bit of character, the quaint downtown area of Orangeville is highly desirable, although you will need deeper pockets to pay for your dream home here.
Many people retreat to smaller towns because they like the thought of living in a Hallmark movie. While you might not be fortunate enough to live every day like it is Christmas, small towns like Orangeville do have a deeper and more meaningful sense of community. Opt to live in Orangeville and you could discover new friends, an enhanced social life, and plenty of opportunities to open up your home to the locals.
Orangeville is a quiet and safe town with a real community feel. If you are eager to look at Orangeville homes for sale, you could choose condo living in the city center or you could opt for the larger detached pads in the suburbs There is a huge variety of property on offer within Orangeville. For those looking to relocate or upgrade, Orangeville homes for sale offer the best in choice, location, and character.