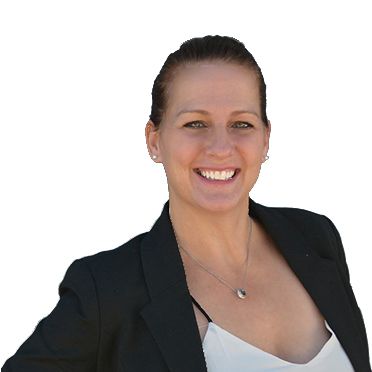 Question: Why is using a local agent so important when searching for realtors near me in Alliston?
Answer: Using a local agent is important when searching for realtors near me in Alliston because they have in-depth knowledge of the local market, neighborhoods, pricing trends, and can provide personalized guidance based on their expertise in the area.
Realtors Near Me Alliston – Why Using a Local Agent Is So Important
Why type 'realtors near me'? When it comes to buying or selling your home, you're going to want to get the best possible deal. It's not an easy process as there are so many different moving parts. For most people, the world of real estate can be quite stressful because they just never know what might be around the corner. This is where an estate agent is so important. If you have the right agent on your side, then you're likely to find the perfect conclusion.
It's not just about picking the best realtor or agent for the job because there are different levels and different types. In property, you can choose a low-cost nationwide or non-local realtor that will provide you with lots of different avenues due to the size and stature of the firm. You also have the option of choosing a smaller local agent that can be a little more concise and prepared when it comes to your hometown or places in a particular area that you desire.
Getting in touch with a local agent is a very important task if you're ever thinking about buying a home or selling your current one. While many choose other options, a local one can provide you with a lot more. Here are just a few reasons as to why a local estate agent is so important:
They Know The Area Better
They say when it comes to real estate that it's all about location, location, location. This is very true – if you don't have the right place, then the home can't ever reach the potential it needs to in order to be super-attractive. If you're looking for the best possible home that is situated in the best possible position, then a local agent will know where all the best spots are. They'll have all kinds of experience and inside information regarding the ins and out of the area.
Because their main focus will be on homes in the local area, they'll pride themselves on being able to provide the right place for the right party. The pressure will also be on them to deliver, so they'll fight tooth and nail to get the right deal over the line. If they can't do the fundamental job that people choose them for, then they won't build the reputation they'd like.
You'll Get To Be Up Close And Personal
Why type realtors near me! With a local agent, you'll be able to get in touch with them quickly and book appointments more fluidly. You'll have more of a personal relationship with them as they won't be as busy or as quick to move you along. This is important as homeownership is a very significant part of one's life and shouldn't be seen as something of a minor incident. You shouldn't just be treated like just another group off the production line.
They're Aware Of The Market
They'll know a lot about the homes in the area, but more specifically, they'll be aware of the different prices and the value of different homes. They'll know the potential that each home has and the ceiling will be a lot more concise. They will have seen how homes in and around each part of the town have progressed or regressed. You'll trust their judgment more when it comes to the important specifics.
Why Realtors Near Me? – Problems Can Be Addressed Much Quicker
Because you'll be in much more direct contact, you'll be able to address particular problems easily. While larger realtors have a lot more on their plate, smaller and more local ones will take each issue to heart and do their best to reconcile whatever is going on. Buying or selling a house is, as we've already mentioned, not exactly a stress-free set of tasks – you're not likely to go through the ordeal without a few bumps. Local agencies will be able to help out a lot quicker.
They'll Know The History Of The Town, City, Or Village
When it comes to the overall history of the place, estate agents will know a thing or two. They may not be bona fide historians, but they'll know a lot more than the average man or woman. This will come in handy should someone from out of town ever want to know more about the place they may be staying. Important information that could sway a decision may be resting on the lips of the agent.
You May Know Them Well And May Receive Extra Knowledge
The final point we'll make is that you may be close to someone in the business. It's all about who you know in this life and, if they have some insider knowledge on the matter, they might let you know as a favor but when buying real estate it certainly pays to use 'realtors near me'.
Visit this page for more information about Jennifer Jewell