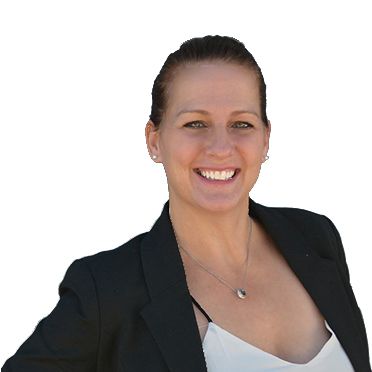 Click to find realtors in Shelburne.
Related Article: Selling Matrimonial Home in Shelburne After Divorce
What can a Shelburne Realtor Divorce Specialist do for you?
When most people think of real estate agents, they might picture beautifully staged homes in amazing neighborhoods. Or perhaps they imagine their own home, which is perfect for them and their family. Rarely do people imagine divorce, but it's something that impacts many real estate professionals. If you are a realtor who is divorced or getting divorced then you know that the process can be complicated at best and devastating at worst.
Insights on Working in Real Estate in Shelburne, Ontario
It can be exceedingly difficult to deal with marital issues while also attempting to sell multi-million-dollar properties in some of the most crowded housing markets in the world. However, you don't have to deal with your divorce alone. There are many benefits of working with a realtor divorce specialist to help you through the process.
Experience in Divorce Matters
A realtor divorce specialist has years of experience in not only real estate but also dealing with the complicated issues that come with a divorce. They have seen it all and can help you navigate your way through this challenging time in your life.
Emotional Support
The emotional stress of a divorce is tremendous, especially if there are children involved or property to be divided. A Realtor Divorce Specialist can be on your side and fight for what you deserve, providing emotional support throughout the process.
Understands Your Situation
If you're getting divorced then chances are you might need to move out of your home quickly and into something else more modest. The whole selling process might seem too overwhelming, but your realtor divorce specialist knows the market and can sell your property quickly for top dollar.
More Bang for Your Buck
If you are going through a divorce then chances are you might need to sell your home in order to divide assets or find affordable housing while you negotiate with your spouse. A Realtor Divorce Specialist will know what it takes to sell your home quickly, allowing you to have more funds from which to live on while negotiating with your spouse.
Negotiation Skills
In addition to being able to get the best price for your home, a real estate agent is also skilled in negotiation, allowing them to help both parties come up with the most equitable division of all marital assets and debts. Working with an agent who understands the law will give you the best chance of getting what is fair for your situation.
Help with Bills
If you are ordered to pay support or alimony then chances are that your income might be decreased while you're paying off debts, bills and legal fees. A realtor divorce specialist knows how to expedite the process while also finding great deals on homes for families in similar situations, allowing them to help alleviate some of your financial stress.
Limit Your Costs
One of the biggest benefits of using a Realtor Divorce Specialist is that they can save you money on commissions, fees and other costs associated with buying or selling property – costs that can really add up! You probably have enough expenses as it is without having to pay hundreds of dollars on commissions.
Focused on Your Needs
A Realtor Divorce Specialist works for you, not a company or another realtor, which means they can focus on your needs rather than those of the company. In addition to providing superior customer service, a realtor divorce specialist will also be more committed to helping you get the best deal possible on your property and anything else that might come with it.
Limited Liability
As a homeowner there are some risks associated with selling your home as well as buying a new one. If something happens to either house then most homeowners' insurance policies would cover the damages up to certain limits. A realtor divorce specialist provides limited liability coverage, which means that any damage to your property or the properties of others will be covered.
Experience in Residential Real Estate
If you are getting divorced then chances are you might need to sell your home quickly. A realtor divorce specialist has years of experience selling residential homes and can help navigate the process quickly, allowing you to get on with your life. They also know what it takes to find affordable living space for people in similar situations.
Expertise Within Your Area
If you are going through a divorce then chances are you might not have time to think about buying or selling a home right now but still want someone who understands how things work within your local market. A Realtor Divorce Specialist understands this specific area and can help you find your next home while also selling your current one.
Close Your Sale Faster
A Realtor Divorce Specialist knows how to get the most for each customer, including finding hidden value in homes that might be otherwise overlooked. This expertise helps them close deals quickly and efficiently, which means they spend less time earning their commission and more time helping you succeed.
Reduce Stress
Selling property is not a straightforward process; it requires a great amount of organization but can still cause stress for homeowners trying to sell their homes. Working with an agent who understands what needs to get done will reduce your stress levels while also ensuring the best possible price for your property – allowing you to focus on other things like improving your quality of life.
Outstanding Customer Service
Customer service is extremely important in real estate but can be difficult for someone who is not particularly empathetic. A Realtor Divorce Specialist knows how to address your concerns while also providing excellent customer service, allowing you to worry less about the process and focus on other parts of your life.
Expert Negotiation Skills
Negotiation might be one of the most important skills that a realtor divorce specialist has, especially when it comes to getting the best deal or finding homes at great prices for their clients. If you want an agent with experience helping people navigate what can sometimes be a highly emotional situation than look no further than a Realtor Divorce Specialist.
Unlike other real estate agents or brokers in Shelburne, Ontario who may be getting their tips on how to sell houses from books and seminars, realtor divorce specialists spend years honing their craft in helping clients get through one of the most difficult times of their lives. The mediation process can feel convoluted when you're dealing with significant assets during your split, especially when money doesn't come easy for either party.