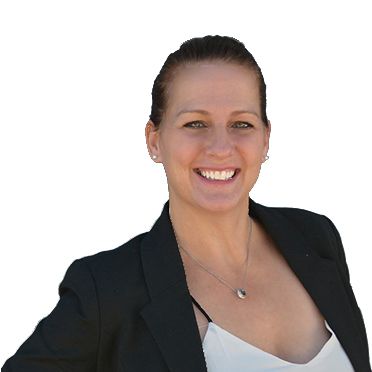 Question: Why should you choose a Royal LePage agent when considering real estate companies in Alliston?
Answer: Choosing a Royal LePage agent in Alliston offers benefits such as their reputable brand, extensive network, access to market data, advanced technology tools, and their commitment to exceptional service and professionalism.
Real Estate Companies Alliston – Why a Royal LePage Agent?
Real Estate Companies – Hiring a real estate agent is a big decision, don't settle for the first agent you meet. By talking to multiple agents, you will be able to determine which one has the greatest chemistry with you. Ask the same questions of each broker and compare their answers. You will find, however, that using a Royal LePage Agent is the best thing you can do when looking for real estate.
The number of years of activity is a guarantee of the experience and reliability of a real estate agency. The Royal LePage Agents have more experience with more than a hundred years of existence in the real estate field. Market proximity and customer base are vital and the Royal LePage can fall back on a customer base to offer the property in a targeted manner. This can speed up the sales process considerably which will allow you to move forwards with your life quicker.
Local Real Estate Companies Know The value of your property.
As a seller, you want to get the best price for your house or apartment! The most common mistakes are made by private sellers in the bid price. A detailed and professional market analysis is essential! A large part of your wealth is at stake and therefore Royal LePage Agents can value your home in a timely and professional manner. Whilst following regulations and thorough respect to your property. Getting the best price is something that is a fundamental aspect of the work. Sell quickly and effectively Royal LePage agents will often consider the following:
– Is the bank's funding commitment sufficient?
– Is the payment of the purchase price guaranteed or could you stay at your expense?
– Does an installment have any impact on sales?
– What has to be considered in the contract and how do you optimize the notary contract?
You can then clarify these questions for you to check the seriousness of the interested party. Also, professionals can determine that all legal requirements for the sale are met so there is no rude awakening. They do the hard work for you!
Money for advertising and marketing.
An advertisement in the daily newspaper and the placement in an internet portal. Anyone can do that, you will think. But what if you can't find the right buyer? How much money are you going to invest and what further measures do you want to take? As part of a large network, you have access to traditional and online marketing tools through the Royal LePage. In times of stagnating or only moderately increasing real estate prices, even the most beautiful houses have to be marketed as comprehensively as possible. Due to the increasing popularity of online searches in recent years, it is important to have a good online presence if you are buying or selling. Something to think about when deciding between Real Estate Companies.
Buyers check.
If a prospect has been found, many salespeople see themselves at their destination. But is the bank's funding commitment sufficient? Is the purchase price payment guaranteed? Does an installment have any impact on sales? What has to be considered contractually and how do I optimize the notary contract? There are a variety of legal issues that must be taken into account so that there is no rude awakening later. So trust your specialist from the region.
Preparation – lifestyle and travel search.
It is vital to have the correct house that suits the needs of your lifestyle. The Royal LePage Agents work tirelessly to ensure that you have the prime location for your new home, including the schools nearby, the connectivity to the larger cities, and the travel times included. It is a vital step that is often overlooked by other companies and therefore makes them a great choice for all aspects. Buying a new home takes methodical planning and implementation, therefore it's vital to look at the location.
Help with home efficiency.
Only a fraction of the offers that are available for houses and apartments make it onto the Internet. And oftentimes they do not answer the questions for properties such as their efficiency, how much energy they consume, and if any of the systems will need to be updated or even fully removed. This is vital because it will determine the prices that you are paying for your energy and bills in the future. So Real Estate Companies must look into this for you and this will include the following questions:
How long has the property been on the market?
In what condition is the property?
Are there any special legal or financial provisions?
Does the property need electrical upgrades?
Could the property be more efficient with new economical updates?
Every new homeowner wants to have a home that is both functional and works for them. The Royal LePage offers these techniques and tips to ensure that you are moving forwards with a modern and functional space that is just perfect for your new home.