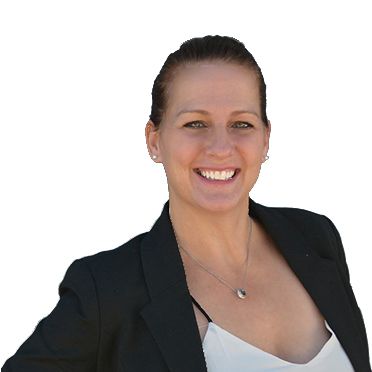 For more info see jenjewell.ca
Click to find realtors in New Tecumseth
Related Article: How to Choose a Community for Your Family in New Tecumseth
Related Article: Determining the Market Value of a House in New Tecumseth
Purchasing an Investment Property in New Tecumseth
When it comes to real estate, the old adage "location, location, location" is more than a mantra for many people. It's also what drives one of the most common and profitable investments: buying an investment property. But how do you buy an investment property? Here are some tips on how to go about finding and purchasing your next rental home or multi-family residence so that you can earn money while you sleep.
There are a few things to think about when buying an investment property:
-What type of property do you want to buy?
-What is the market like in New Tecumseth, Ontario?
-How much can you afford to spend?
-Are you familiar with the process of buying a property?
-Do you have a real estate agent that you trust?
These are all important questions to ask yourself before buying an investment property.
Once you've answered these questions, it's time to start looking for properties. There are a lot of different websites and resources out there that can help you find the right investment property. The most important thing is to do your research and make sure you're getting a good deal. It is also important to be patient. Many people jump at the first opportunity they see, but that might not always be your best bet.
Remember to always consult with a financial advisor before making any large investments. And be sure to do your research on different neighbourhoods before settling on one.
The process of buying an investment property can seem daunting, but if you break it down into manageable steps, it's not as difficult as it may seem.
Figure out your budget and what you can afford. When considering how much to spend on investment property, remember that your mortgage payment, taxes, insurance, and maintenance costs will all be added on top of your monthly rent or mortgage payments. It's important to factor these in when deciding how much you can afford.
Research different neighbourhoods that fit your budget. Once you know how much you can afford to spend on a property, start researching different neighbourhoods that fit within your price range. Narrow down your search by considering things like commute time, schools in the area, and amenities.
Find a real estate agent. Once you've narrowed down your search to a few neighbourhoods, it's time to find a good real estate agent. A qualified agent can help you find the best investment property for your needs and budget.
View properties and make an offer. After finding a few properties that fit what you're looking for, it's time to start viewing them in person. When making an offer on investment property, be sure to have your finances in order and be prepared to act fast – competition for good investment properties is fierce!
Finalize the purchase. Congratulations – you've now purchased your first investment property! Now it's time to start making money.
Take care of the property and make sure costs stay low. Once you've moved in, you'll want to do everything possible to keep maintenance and repair costs down by considering things like roof replacement, plumbing repairs, faucet installation, fence painting or even window replacement – all jobs that can save you a ton of cash if handled correctly. This will help ensure that when it comes time for renters to sign their lease renewal forms, they won't hesitate due to high prices at your place.
Find a renter and start making money! Once you have your new investment property renovated, it's time to find a renter. It may take some time before renters are willing to commit, so be patient – just keep marketing the property until they're ready. The more invested you become in your first investment property, the harder it will be if things don't work out as planned. So instead of putting all of your eggs into one basket right away (i.e., only buying one rental house), consider investing in other types of real estate too like multi-family homes or even commercial spaces that can generate cash flow quickly once rented by tenants who pay their rent on time each month issue. This way you won't feel the pressure if one of your properties happens to sit vacant for a few months.
Relax and enjoy the process – after all, this is why you became a landlord in the first place! Owning an investment property can be a lot of work, but it's definitely worth it when you see that monthly rent check come in the mail. Take some time to relax and enjoy the process – after all, this is why you became a landlord in the first place!
Ready for your next investment? Once you're comfortable with how everything works and have a good system in place for dealing with tenants and repairs, it's time to start thinking about your next investment.
Get organized – one of the most important aspects of being a successful landlord is staying organized. This means creating a spreadsheet detailing all of your properties (including addresses, purchase prices, rental income amounts and other important information), keeping track of your expenses (and potentially deducting them from each rent amount to increase your cash flow).
Stay on top of your game – being a successful landlord means always being on top of your game. This includes staying up-to-date on new regulations, laws and tax deductions that could benefit you as well as keeping track of current market rents so you're not undercut by other landlords in your area. Being a successful landlord isn't easy – but if you stay organized, use resources wisely and keep a cool head, you'll be able to achieve your goals in no time.
Now that you know the basics, it's time to get started on your investment property journey! By following these simple steps, you'll be well on your way to finding and buying the perfect property in New Tecumseth, Ontario for you. Good luck!