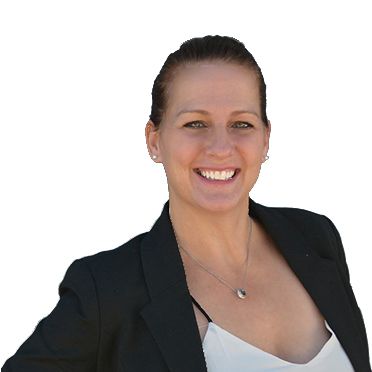 Question: What is the bidding process like for a first-time home buyer in Alliston?
Answer: As a first-time home buyer in Alliston, the bidding process typically involves making an offer on a property through your real estate agent, considering factors such as the listing price, market conditions, and competing offers. Your agent will guide you through negotiations and help you make an informed bid to increase your chances of securing the home.
7 Tips for Handling the Real Estate Bidding Process for First Time Home Buyers in Alliston
The bidding process can be a stressful time for any broker. You want to make sure you are getting the best deal possible, but at the same time, you don't want to lose out on anything. With these 7 tips for a first time home buyer in Alliston, Ontario, you'll be able to navigate the bidding process like an expert!
Tip #1: Stay Calm
This is probably the most important tip of all. If you get too emotional, you'll make bad decisions that could cost you the deal. Stay calm and think things through before you act.
Tip #2: Do Your Research
Before bidding on a property, be sure to do your research. Know what similar properties have sold for in the area, and find out as much information about the property as possible. This will help you come up with a realistic bid amount.
Tip #3: Have A Budget in Mind
Don't overspend just because you're in a competitive situation. Stick to your budget and don't go above it no matter what!
Tip #4: Know When to Walk Away
If the bidding process is getting too competitive or if you're starting to go over your budget, it's time to walk away. There are plenty of other properties out there, so don't get caught up in a bidding war that you can't win.
Tip #5: Have A Backup Plan
In case things don't go your way during the bidding process, have a backup plan ready to go. This could mean having another property lined up that you're willing to buy or even having extra cash saved up in case you need to make a last-minute offer.
Tip #6: Stay Organized
Keep track of all the offers you submit and all the communications with the seller. This will keep you from missing any deadlines, and it will also help you when the time comes to negotiate.
Tip #7: Know Your Limits
It's important that as a broker, you know your limits. If things get too competitive for you, then maybe this deal isn't meant for you! It's okay if a certain property doesn't end up in your portfolio; there are plenty of other properties out there waiting to be sold!
Tip #8: Bidding
If possible try not to bid higher than 70% of the asking price because that's when some sellers might get a bit nervous unless you are absolutely 100% sure your offer will be accepted without any concerns as ours was since seller got his own agent so they could also win this prize easily. Also, don't forget about their realtor fees too!
Tip #9: Be Prepared
Make sure you have everything prepared before bidding starts such as documents ready for the agent to review at least several days if not weeks earlier: mortgage checks etc., especially since agents tend to be busy during weekends and holidays which might increase risk of delays;
Tip #10: Have your finances in order
Make sure you have pre-approval from a lender and enough cash saved up to cover your down payment and closing costs.
Tip #11: Get help from your broker or agent
The real estate bidding process isn't always easy, but there are professionals that can make things easier while protecting your best interests as well.
When it comes to the real estate bidding process, you want to make sure that you are as prepared as possible. This means doing your research on the market in Alliston, Ontario, understanding what you can afford, and having a realistic idea of what you want in a property. It's also important to be organized and have all of your finances in order so that you can move quickly if you are the winning bidder.
Click for more information about Jen Jewell