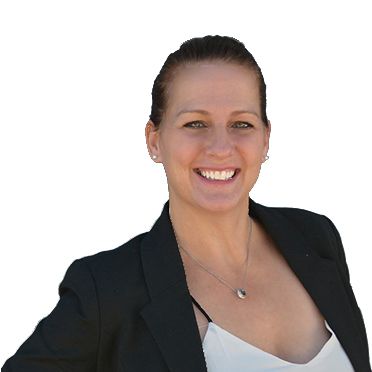 Click to find realtors in Shelburne.
Related Article: Preparing to Sell Your Home
Related Article: First Time Home Sellers
YOUR HOME'S SOLD, CLOSING TIME
I always encourage clients to stay on good terms with the people who bought their home. Though the Buyers are legally obligated to close the deal, it is always nice to have a good relationship with them – what goes around, comes around. This can mean being as flexible as possible when the Buyers are arranging their access visits, be willing to consider a buyer offer to purchase some of your furniture and decor not included in the offer and getting back to them in a timely manner.
Here is a list of some more simple things you can do to make this a great experience for the Buyers:
The most important thing is to leave your home in a broom swept condition. Many agents will even put this into the offer because sometimes people move out and leave a mess behind. Please plan ahead to have your home cleaned out before the Buyers move in. Some often-overlooked areas are closets, backyards, crawlspaces, garages and yes, the fridge.
On a practical note, the Buyers will definitely need things like your old warranty papers (for your roof, heating/cooling system, appliances etc.) and contracts or receipts for work or services done on the property by you or by contractors within the last five years. These papers are typically left on the kitchen counter.
Other items to leave for the Buyers include extra keys to doors, outside storage buildings, crawl spaces etc., garage door openers (if applicable) and the security alarm code if you have kept the alarm system going for them to assume when you leave.
You can also help out by leaving the new Buyers some names and phone numbers of services you use, such as your alarm system company, auto mechanic, house cleaners, lawn/garden services – even your veterinarian and local dry cleaner.
Home is the nicest word there is. It's not a place, it's a feeling.
Ray Brown
In addition to reviewing your offer and preparing legal documents, your lawyer will also meet with you on closing day to fully execute all the documentation, receive your keys to hand over to the Buyer's lawyer, and also carry out the exchange of documents and monies. Here are twelve things that your lawyer will do for you:
Receive instructions from you about the sale of your property and discharge of your existing mortgage.
Review the executed offer.
Review and respond to the requests submitted by the Buyers' lawyer.
Prepare the Statement of Adjustments.
Prepare the draft of the Transfer/Deed.
Prepare all supporting sale documents.
Forward a request for a mortgage discharge statement for any mortgages registered on title.
Meet with you to execute all sale documentation and get your keys on closing.
Attend to the closing and effect the exchange of documents & monies.
Go to the registry office to discharge the executed Charge/Mortgage.
Deliver the balance of the sale proceeds (if any) to the real estate office.
Conduct all necessary correspondence and telephone conversations with any parties involved in this sale.
In order to help expedite the process, below is a list of some items your lawyer may ask for:
The property Survey if available.
Your Deed or Transfer of Land document.
If you are selling a condo unit, the address & phone number of the Condominium Corporation.
The keys to the property.
The Agreement of Purchase and Sale .
The correct spelling of your name(s), your address and telephone number.
Your forwarding address, if known.
Contact information for the Buyer's lawyer.
Your bank, financing & mortgage information (Mortgage reference number).
Power of Attorney, if applicable.
Copies of your most recent: property tax bill, water bill, cable bill, electricity bill, gas bill. If the home is oil-heated, you will be required to fill the tank as of the closing date (you will be credited for this on the closing adjustments).
When you are selling your home, closing day is a little different than when you are buying. As a Seller, you should have met with your lawyer a couple of days prior to closing. At this meeting, you will sign off the mortgage, the legal papers, and give a set of keys to your lawyer for the Buyers.
You will be notified by your lawyer when the property is officially closed. They will advise you when that the money and keys have changed hands, and the Buyers are registered on title.
Here are some things to keep in mind when choosing your Realtor:
Go local – look for the top Realtor in the area you want to live in. Your Realtor should work in the area you want to move to – how else will they know what the local market is doing and what private opportunities might be under the radar?
Check the agent's track record of success over the years – a good Realtor should know their stats. Ask to see their client testimonials, and search the content of their website, which should give you a good idea of how the Realtor works for their clients.
Choose an agent who often handles homes in your price range. If you are a first-time condo buyer, choosing an agent who primarily sells luxury homes means you may not be getting the market expertise, time or energy they would devote to someone with more money to spend.
Call one of the agents on your short list and speak to them, or a member of their team. If you enjoy the conversation, then arrange to meet them in person to determine if they are the right fit for your unique needs and lifestyle. After the meeting, consider whether they seemed trustworthy, honest, realistic when discussing your home purchase, committed to you, motivated and knowledgeable.
When it comes to real estate, two heads are better than one. If the agent you are considering works with a team, including a Buyer Specialist and administrative staff, you can usually be assured of a better experience. No successful Realtor can fill every role in the complex buying process, so although you might not be working with the team leader all the time, you are still getting the best of his/her expertise plus the rest of the team's time and skill.
Choose an agent who listens to what you want and who takes the time to explain things which are not clear to you. Ask questions.
Ask what makes your Realtor's service special; what distinguishes them from the other agents out there.
Choose an agent who is available on your time schedule. If you are only available to look at homes on Sunday, and your agent does not work on weekends, then find one who can accommodate you. Ask what provisions are in place for when your Realtor is not available.
Make your experience a 'one-stop-shop'! Your agent should be able to assist you with other necessary real estate services, such as arranging a house inspection, recommending a mortgage broker and finding a real estate lawyer.